Melissa Beth featured on TravelFashionGirl.com
Meet our founder and designer - Melissa Beth. See her tips on traveling as featured on travelfashiongirl.com
Today's travel fashion girl is Melissa, the founder of Melissa Beth Designs. She is a Canadian entrepreneur and a mom who is passionate about travel, design and business. She loves traveling and always try to stay stylish on her journeys.
Although hiking in Nepal would be her least fashion-worthy moment (see pic), it was definitely one of her most memorable! She had traveled to India, Nepal (climbing to the base of Mt Everest), Fiji, Anguilla, Greece, France, Costa Rica, and Anagada to name a few. She met her husband in Mexico and a few years later in Greece (both coincidentally) and they got engaged in Tortola. Traveling has always been a passion of hers and she loves designing products that help women travel with ease and style.
Travel with Ease and Style with Melissa Beth
HOW WOULD YOU DESCRIBE YOUR TRAVEL STYLE?
My travel style is comfy chic. Now a days I am traveling with 2 toddlers so I need to be comfortable and have clothes and luggage that is light, easy to maneuver in (I may need to carry two kids, a laptop bag and push a stroller) and I still want to look stylish.
It depends! If I am traveling for business then I definitely prefer a carry-on. If I am traveling for pleasure with my family then it must be several extra sized jumbo suitcase. I love the luggage that has the 4 way wheel spinners. What could be better than that?!
ARE YOU AN OVERPACKER OR DO YOU UNDERPACK?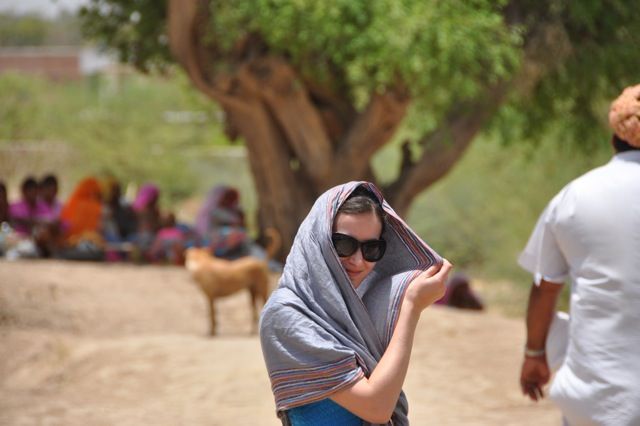 I am an over-packer. I like to be prepared.
HOW DO YOU STAY STYLISH WHILE TRAVELING WITHOUT ACCESS TO AN ENTIRE CLOSET?
I like to pack accessories and clothing that are versatile and can be used with several outfits. I think if you are dressed down (jeans and tank) and have a fabulous handbag your instantly look a bit more glam!
WHAT ARE YOUR THREE MUST HAVE TRAVEL ESSENTIALS?
1. Lululemon leggings – comfy, easy, flattering and roll up small inside your bag
2. My Melissa Beth She She Shoe Bags. Keeps my shoes clean and scuff free – keeps my clothes clean from shoes. WIN-WIN.
3. My kiss and make up make up case! It keeps my beauty gear organized and it's totally wipeable. The inside compartments come out (and are see-through) and I use those for my carry on and to store kids stuff inside.
WHAT DESTINATION WAS THE MOST FUN TO DRESS FOR?
FIJI – although dressing really involved wearing a bikini!
WHAT DESTINATION SURPRISED YOU THE MOST WITH THE WAYS LOCALS DRESSED OR THEIR TYPE OF CLOTHING?
India – I wasn't surprised about how the locals dressed but I loved how intricate and delicate the fabrics were and how much work goes into making the Saris.
WHAT'S YOUR PREFERRED TRAVEL OUTFIT ON A PLANE?
Comfy Chic – my favorite jeans, a pair of cole haan flats or TOMS, white tank and layered sweater.
WHAT ARE YOUR FAVORITE TRAVEL ACCESSORIES?
Sunglasses!! Maybe if I keep them on long enough my kids will think I am sleeping

WHAT ARE YOU FAVORITE TRAVEL BEAUTY ESSENTIALS?
My daytime facial moisturizer – Estee Lauder Day Wear. I would be lost without it. It keeps me hydrated on the plane and seems to have the perfect thickness for any temperature or climate.
DO YOU HAVE ANY SPECIFIC HAIR OR MAKEUP PRODUCTS THAT WORK GREAT FOR TRAVEL?
I love my Dior eye shadow set. It comes with 4 colors in one. I can pack 2 of those and they don't take up much space. I bring one color palette for day and one for night!
HOW MANY PAIRS OF SHOES DO YOU TRAVEL WITH AND WHAT STYLES?
I can't seem to pack less than 3 pairs.
1. A pair of runners – so I can workout (which I never end up doing!)
2. A pair of cole haan flats – so comfortable and cute
3. A pair of black pumps
4. Okay and a pair of flip – flops but they are so small they don't even count!
DO YOU HAVE ANY RECOMMENDATION FOR CUTE AND COMFORTABLE FOOTWEAR?
I love the Cole Haan flats – especially the ones with the Nike Air inside. I find them so comfortable. When I am at a trade event or traveling they are my go to!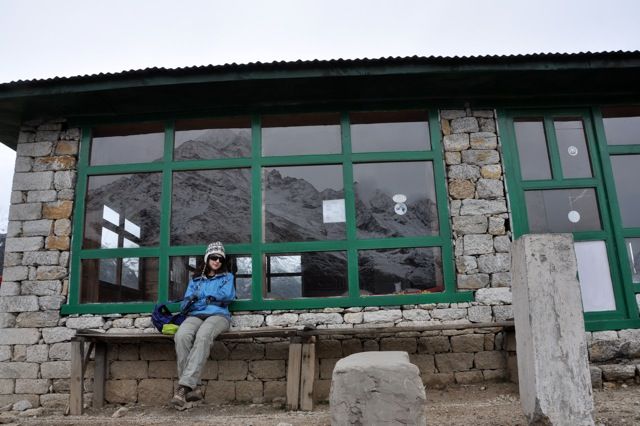 WHAT WAS YOUR BIGGEST TRAVEL FASHION OR PACKING MISTAKE?
Not having socks for the security line when traveling in flip flops or flats. Yuk! I've never made that mistake again. I always have my travelling socks in my purse (even if I am pushing a stroller, a laptop, and carrying 2 kids on my back – travel socks are a must!)
FINALLY, ANY TRAVEL PACKING TIPS FOR NEW TRAVELERS (as related to clothing, toiletries, and beauty products)?
Relax and have fun! Don't worry about packing everything in your closet. Pack a few fabulous outfits and you're good. I always say – if you have your passport and a credit card than that is all your really need.